Have you been considering the benefits of air filtration Spring TX system for your home? After reviewing the cost, it's common for clients to shy away from the idea. However, what's important to remember is that when you're getting home air filtration systems put in, you're getting much more than just cleaner air to breathe.
Relieves asthma symptoms
Removes harmful chemicals from the air
Reduces chances of spreading airborne diseases
Eliminates unpleasant odors
Makes sleeping better
Lowers dust levels
Increases life expectancy
As you can see from this quick list, there's a lot more to an air purification system and air cleaners than just knowing there's one in your home. Read on to learn more about the benefits of air filtration Spring TX as explained by qualified experts in the field. You will also discover some of the pros and cons of air filtration. If you're considering air filtration system for home, don't take the plunge without going through this comprehensive guide.
1. Benefits of Air Filtration Spring TX  Include Relieving Asthma Symptoms
This is something that even the Centers for Disease Control and Prevention recognizes and has published proof about. It's said that about one out of every 12 people in the United States have asthma, and the numbers are rising each year. There is somewhere around $56 billion spent on asthma-related medical problems annually. That, compared to the cost of a new air filtration system, is enough for most to invest in the product. However, we will keep going to show you what else you can obtain in health and wellness by getting one of these installed by a professional HVAC company.
2. Remove Harmful Chemicals with Air Filtration in Spring, TX
Carbon monoxide, nitrogen dioxide, and other gases that are emitted from vehicles are just an example of the chemicals that are getting into your house. Even if you shut the door, they will sneak into the atmosphere and make breathing more difficult at home. Small exposure amounts aren't much to worry about, but larger exposure levels can lead to cancer, tumors, neurological disorders, and cardiovascular issues. An air filtration system significantly reduces these chemicals in your house. Isn't that one of the benefits of air filtration Spring TX, residents should take advantage of? We think so too!
3. Reduce Airborne Disease Spread
Perhaps one of the most important benefits of air filtration in Spring TX is this one. After the coronavirus pandemic struck the United States and the world, it was more evident than ever how quickly airborne diseases and airborne particles can spread. The filters found in air filtration systems catch the otherwise invisible viruses and bacteria to keep them from spreading to your family. Let the system do the disinfection and sanitization work for you.
4. Eliminate Odors
Smoke, cooking smells, pet odors, and other common household items create unpleasant odors. Sometimes, you don't even realize that there is an overwhelming smell until it's too late and your company has arrived. It's likely going to be a close friend or relative that points out the odors in your home, but you can avoid it altogether by getting a high-quality whole house air purifier system installed to filter out everything you forgot was floating around.
5. Benefits of Air Filtration Spring TX Homeowners Experience – They Can Sleep Better!
We can always sleep a little better at night, and indoor allergens like dust mites, fungi, and bacteria do whatever they have to make sure that you can't get that restful night's sleep you've been waiting for. Sneezing, coughing, dry throat, and mouth are what's keeping you up at night, and those tiny little molecules floating through the air are the culprits. 
Air filters found in air purification systems collect all these contaminants that will eventually lead you to be drowsy and unproductive during the day. You will boost your levels of alertness and focus by breathing a higher quality air at home. It's an HVAC system you don't want to live without.
6. Reduce Dust in Your Home 
How often do you walk around your home looking at all the dust, pet hair, tiny particles, and other pollutants that have accumulated? It often only takes a day or two after a fresh cleaning to see it starting to form. How would you like to skip the dusting chore for longer? With the advancements in technology utilized in air purification systems, you will notice a difference. Just another one of the numerous benefits of air filtration Spring TX, property owners get to enjoy.
7. Live Longer!
You have to be able to breathe in order to live a long and healthy life. An air filtration system in Spring, TX, will ensure you get to live out each day as you were meant to. In addition, it's beneficial for your family's health! Instead of the chemicals in the air building up in your lungs, blood, and brain, let the air filtration equipment take the hit. Your respiratory, cardiac, and neurological body systems will thank you.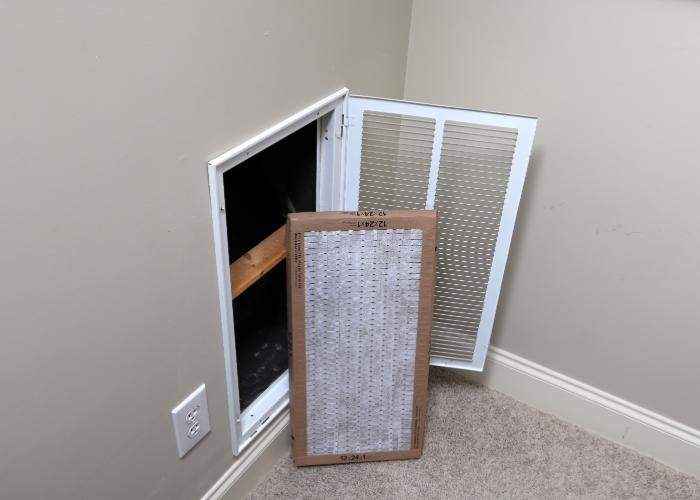 Are you eager to learn more about the benefits of air filtration Spring TX? Then now is the time to call the experts from Spring HVAC Repair Pros by Red Star Cooling & Heating. The knowledgeable  HVAC contractors will review all the options and find the most suitable one for your space and your budget. Contact the office today.